The race is on again!  It was a cold and wet morning but fortunately not too heavy or too windy while we waited at Menzies Creek Station for the first runners to come through.  Hubby and I were there approx 45 mins and there were a few others there too, rugged up to keep warm and dry, some out with their dogs.   Once the runners started coming through there was a quick succession of a few hundred before the train entered the station.  A total of 3300 runners I've been told for what is a very popular event up here in the Dandenong Ranges.
Congratulations to Craig Appleby of Cockatoo who was the winner.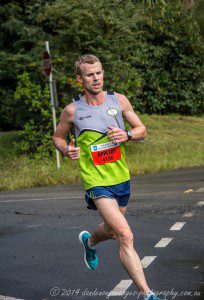 The first train (I didn't realise they ran two) after it left the station.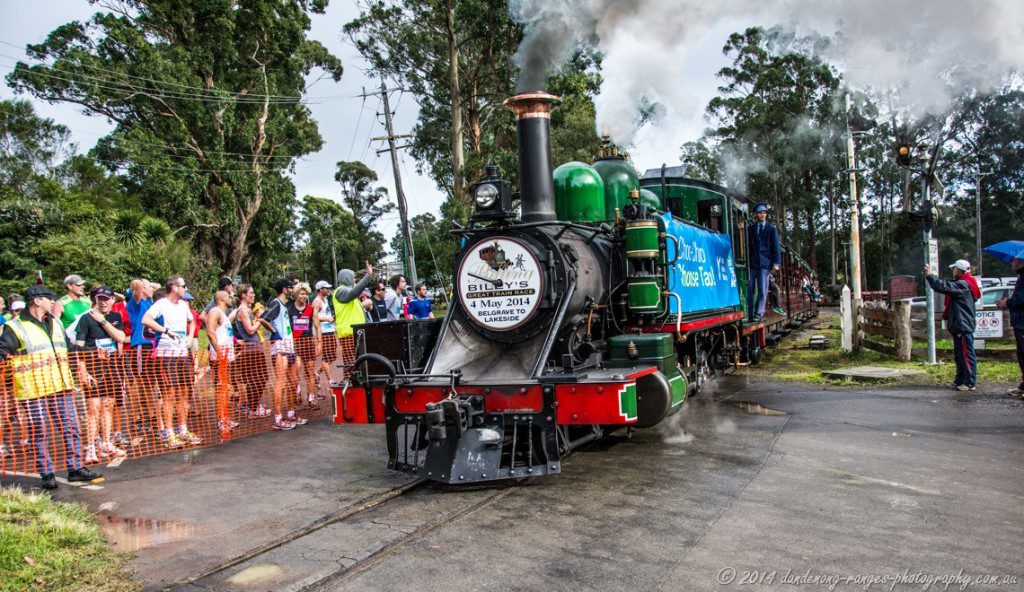 The crowd after the train had passed by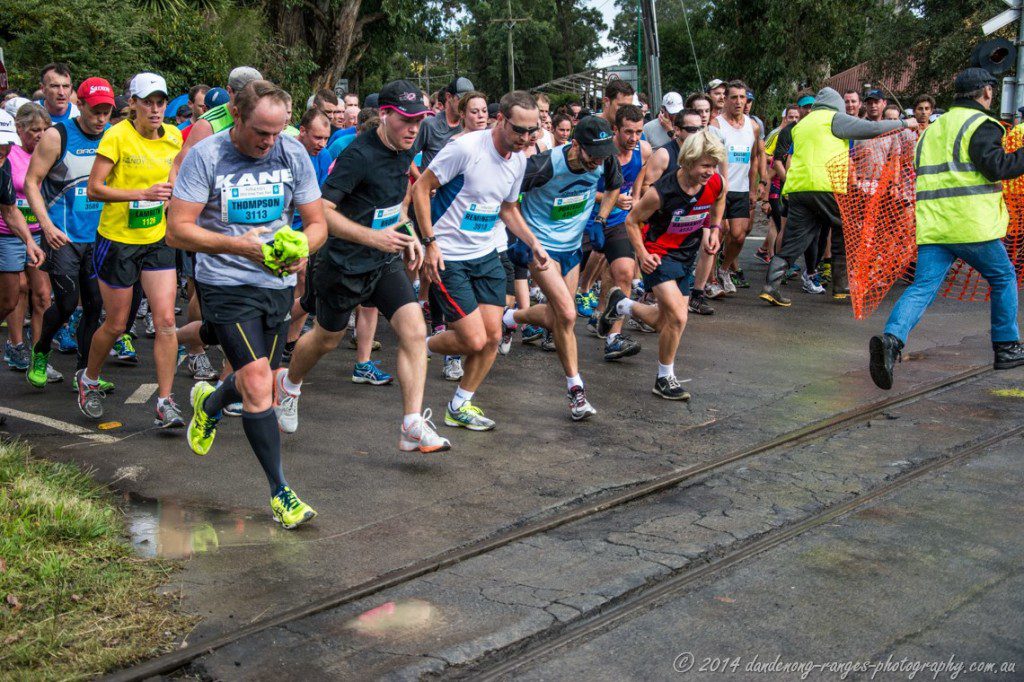 More images are available for viewing here.
Those interested in a copy of full resolution images may contact me for details.
For all the stats and details of the race, visit Puffing Billy Events page here.