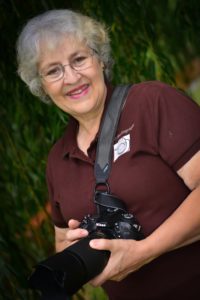 Need to contact me direct rather than through the comments on my blog?
Dandenong Ranges Nature Photography
ABN: 76 809 078 624
Ph: +61 (0)437 889 400
Located in The Dandenong Ranges, Victoria. I'm available for bookings in surrounding areas.
Find me here as well:
You can purchase many of my images as greeting cards, posters, mounted or framed prints at Red Bubble. Digital downloads and prints for purchase are also available. More images can be seen at Flickr.
If you know which image you would like to order but can't see it at the site, then please contact me so I can organise it for you.
---
Photography Sessions. Amounts are in AUD.
Subjects consist of nature, landscapes, flora and fauna. Gardens a specialty. Pet & family shots also available.
Session: 60 mins
Images can be made available on CD for online use (low res)
No minimum spend
Includes 8×10 print (Value $25.00) $275.00, GST incl.
Recommend sessions are done 1-2 hours after sunrise or 2-1.5 hours before sunset
Half day session (daytime or evening)
Images provided in digital format as downloads or on CD. $675.00, GST incl.
Full day session (for conference or other events)
Images provided in digital format as downloads or on CD. $1250, GST incl.
Photobooks: Max 20 pages
Your choice of photos from a session $29.95 – $65.95
Variety of print sizes: From 5×7 to 16×12 from $12.50
Pricing for Canvas, Poster, matt and other print formats available on request.
Pricing for event photography (sports, races, shows, exhibitions) on request.
Please note: all images on this site and attached galleries are low resolution and copyrighted. Purchased images will be at high resolution.
If you would like to purchase a print copy of an image you have seen, please fill out your details in the form below and include the file name of the image(s) you wish to order, and the size and print type (Flickr provides many images on show or you may have seen them at one of the microstock sites). A request for payment will be sent to you via Paypal where you can choose to pay by Visa, Mastercard or Cheque. Fill out the form below and I'll get back to you soon.