Welcome to my shop!
If you recently saw me at a market, most of the items are below. If you can't see what you're looking for, please contact me with your request.
Please note, some items are in stock, others are by made by order and delivery/turnaround time could be two – three weeks.
Now available – jigsaw puzzles ranging from 30 pieces (for kids) through to 1,000 pieces and many in between.
You can place your orders online here for direct delivery, or contact me to place an order for pick up at the Kallista Market which is held on the second Saturday or the month. The one pictured below is a 252 piece and approx A3 in size.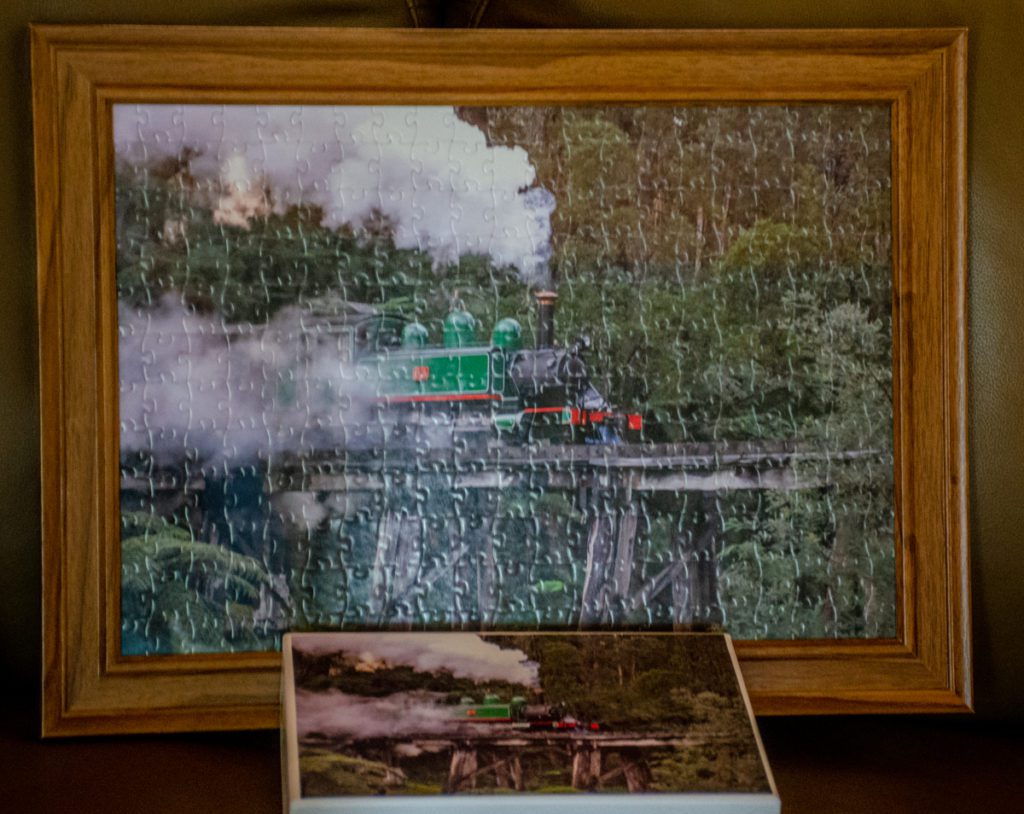 Currently available as a jigsaw puzzle: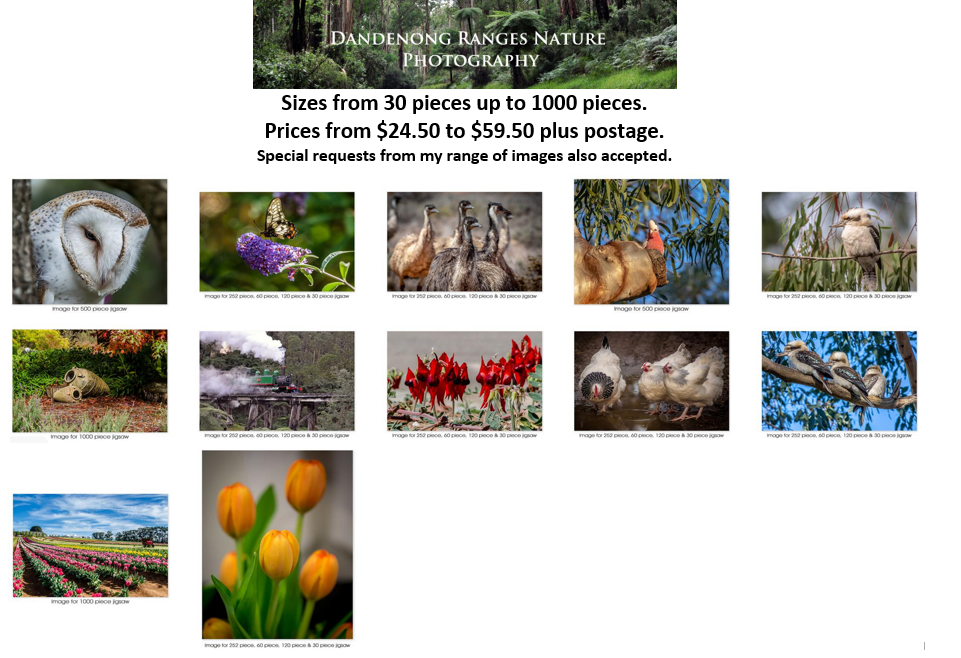 Calendars are a popular product. I've been creating calendars since 2011.
Calendars are available from September to December each year, or when sold out.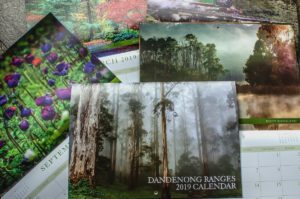 If you wander around the Dandenong Ranges or nearby Lysterfield Park you may have met Kathie while she was out shooting. Check the Flickr link for regular updates.
Canvas Prints $155 – $225.00
16×20 Framed Prints $155.00
For digital downloads and prints: Visit the rest of my galleries
More prints can be purchased at Red Bubble and if you want something in particular please do make your request via my contact form. I will be only too pleased to assist. I also take photography bookings on request in the local area of the Dandenong Ranges.
Below is a gallery of items I have available for purchase online. You can click here to select the item/s you want to purchase. All prices include postage.
[Best_Wordpress_Gallery id="2″ gal_title="Shop"]