Welcome to my shop!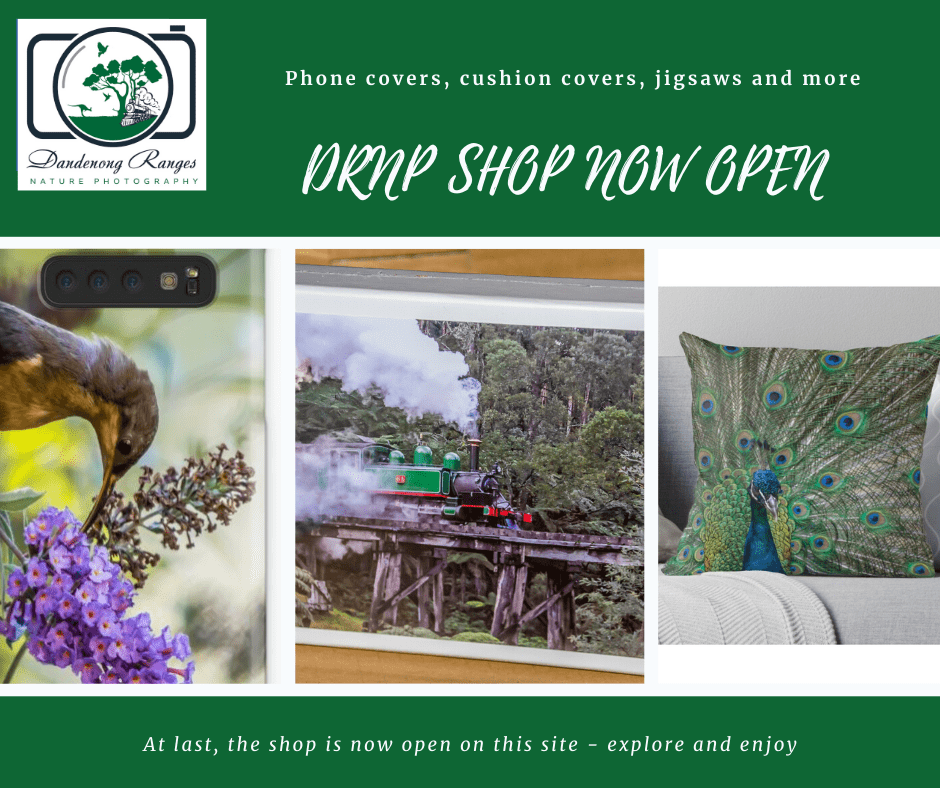 Many of these items have been available at the Kallista Market but, due to COVID19, we're currently not operating. If you can't see what you're looking for, please contact me with your request.
If you're looking for a print or to purchase a digital image to use, click here for my portfolio of images that can be purchased as prints in various sizes. More prints can be purchased at Red Bubble and if you want something in particular please do make your request via my contact form. I will be only too pleased to assist. I also take photography bookings on request in the local area of the Dandenong Ranges.
---
Jigsaw Puzzles
I have a range of Jigsaw Puzzles available in varying sizes ranging from 30 pieces (for kids) right up to 1,000 piece jigsaw puzzles.
There are 12 designs available.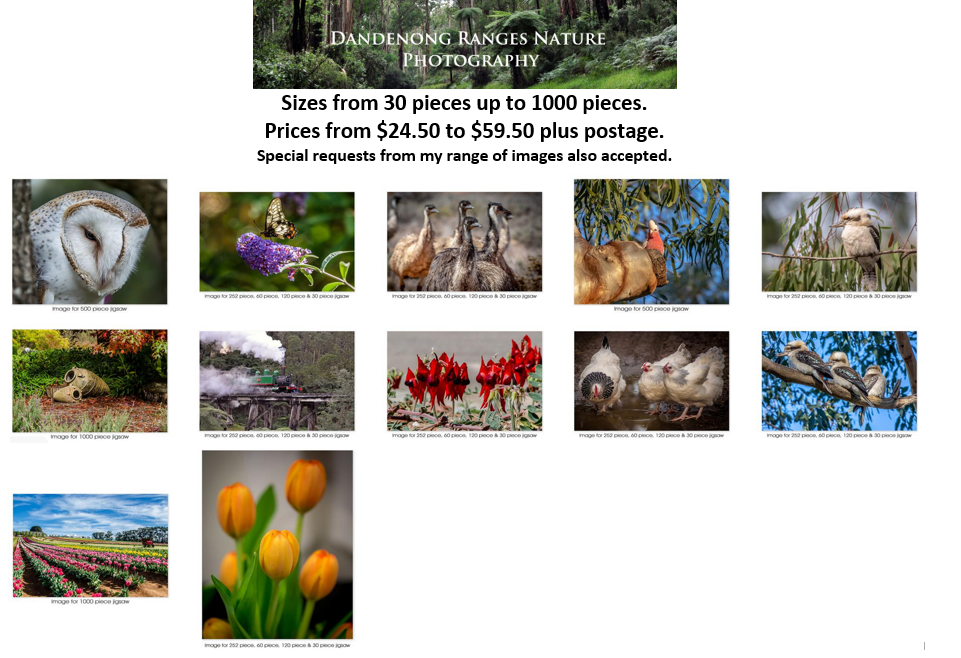 You can place your orders online here for direct delivery, or contact me to place an order for pick up at the Kallista Market which is held on the first Saturday of the month from February through to December.
---
Words on Birds: Feathered Friends of the Dandenongs.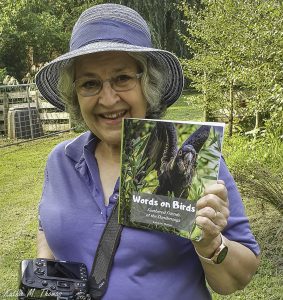 Yes, these birds can be seen elsewhere too, but they are commonly seen here in the hills and it's a great way to introduce your children. your grandchildren, or even yourself and others to the birds that live in this beautiful area. $14.95AUD plus postage. Click here to order. Also available as a Kindle Book. I wrote this book initially for my grandchildren but it's grown from there. First published March 2020. If you have read my book and liked it, please do leave a review at Amazon.
---
Calendars are a popular product. I've been creating calendars since 2011.
Calendars are available from September to December each year, or when sold out.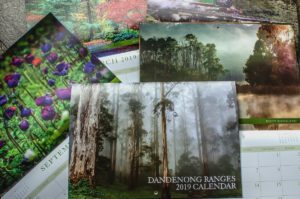 ---
iPhone and Samsung Phone Covers
Phone covers and other products

Click on the images below to see what's available.
Click on images below for Tote bags and other items
For more items such as notebooks, phone covers, iPad covers, skirts, pillows, mugs, framed prints, etc, please click here.
---
Pickup Only
All items below are available for pickup only in Selby.
Payment can be by EFT, PayPal or Cash on Pickup.