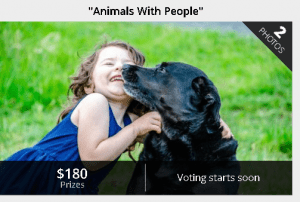 I really enjoy the privilege of running challenges with GuruShots. I get to see some really great photography – things that I can aspire to. And some fantastic creativity too, which gives me ideas for my own images when participating in challenges.
It is interesting to see if people actually read not only the challenge title but also the brief as well. It is day 1 of the challenge and I've seen quite a number of off-topic images already – they don't meet the brief or challenge title at all. Do people just enter anything in order to earn a swap, fill or key? Or do they not understand the challenge, i.e. don't understand written English? But then surely they'd look at some of the other images submitted first to get an idea. Getting images marked as 'off topic' surely can't be good for them either.
For any challenge you enter, but particularly this challenge and any I am the Guru for, here are some tips:
Make sure your subject is the main part of your photo and not in the far off distance and hard to see. It's hard to give a Guru Pick for an image that really doesn't have the subject as the main part of the photo.
The animals should be real animals, not toys, not pictures or paintings of animals. It is, after all, about capturing the relationship between humans and animals.
Watermarks, if you must have them (and I much prefer images without them), should be small and indiscreet – I don't want to know who I'm voting for as it is about blind voting and some watermarks really override the image. Not only that but they tell me who the photographer is. Often I will bypass watermarked images for that reason.
And nude women with an animal somewhere in the picture? Really? One pic I saw was of a fully naked woman lying on a couch with a small dog far away from her on the floor near the corner of the photo. If you check my profile you'd never see any images like that so it's unlikely you'll capture my attention as a Guru doing picks. Sex or sexy images definitely are NOT what I'm looking for in any of the challenges I run with GuruShots. I just wouldn't choose topics to host that would be for that kind of topic.
Hope these hints help – I've seen some really lovely images where there's a real connection between the animal and the human in the photo. The challenge runs till midday Monday Melbourne time. Hope I get to see your pic there too!