I've been getting a few questions about this so thought I'd share a post on it.
I've been using the P950 for 3 years now, having bought it at a Black Friday sale in November 2020. I'd done research, read reviews, even got to test a P1000 that someone had before the purchase and was convinced the P950 would be for me.
I wasn't wrong. It's lightweight, easy to carry as I use a shoulder strap so it's always at my hip. And in trying out the various settings, I discovered the Bird mode which works well for me. I occasionally need to adjust the exposure compensation, depending on the lighting, but otherwise this mode chooses the settings that are needed for where I'm aiming the focus of the camera. Further, with its amazing zoom ability (the P950 also has 83x optical zoom), I can focus inside trees and bushes to get my subject, or at a far distance. Why wouldn't I love this camera?
Not heard of Bird mode before? Don't worry, not many cameras have it but the P950 does, as do the earlier models, the P900 and P1000. You can see the mode in the image below. You'll also note I use Auto Focus (AF) as in the dial below that to the right. The Bird mode setting works out the shutter speed, ISO and F stop. You can set ISO ranges but you can't set specific ISOs in that setting.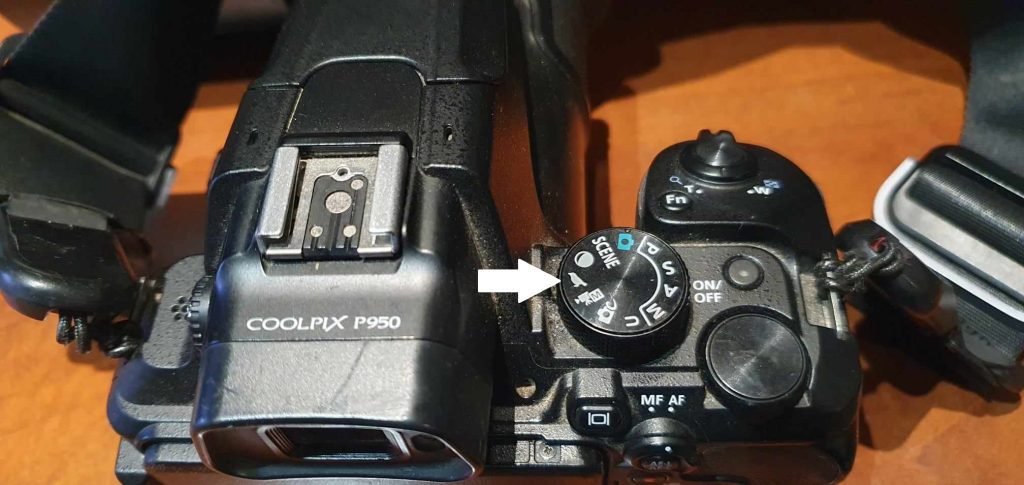 Also the images are in jpg, whereas with P,S,A and M, you can set everything yourself and images are shot in RAW. But I find that the jpg images work fine for me. Have a look and see for yourself below. I do process all images in Lightroom, therefore lightening, brightening or darkening, straightening and cropping, sharpening or removing a bit of noise, occasionally I have to remove something from an image, an annoying branch or similar, but mostly the images are as shot, with a bit of tidying up as mentioned. Below are images I've taken just this month to show you what can be achieved with this amazing camera.