This is the first in a series of interviews I have done relating to the being a photographer making a living.  Tony is one of the BNI members of the chapter I belong to and I was delighted he responded to my request.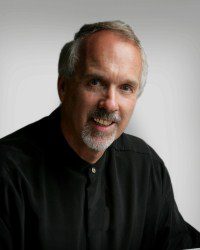 What is your name?
Tony Rawson
What is your business name?
Tony Rawson Photography
How long have you been doing photography?
38 years  (Kathie 'wow!')
How did you get started?
I had moved to Swan Hill, a country town on the Murray River and needed a job. A friend of mine had worked for an Adelaide studio doing home sittings so I asked if they would hire me to work in the Swan Hill area. I went to Adelaide for two days of training. I knew little or nothing about photography. They sent me back with a Yashica peer down twin lens camera, a flash, rolls of black and white film and some appointment cards. I started  door knocking. My area was all the towns within about 150 km of my home. Each week I sent the exposed films back to Adelaide and back would come the black and white proofs. I took them back to the client and spread them out on the kitchen table where they made their selection. The Adelaide studio printed their order and I then delivered it to the client.
After a couple of years I purchased a local studio and learned all that the retiring photographer could teach me. We developed film, printed colour and black and white photographs, made frames, the lot.
After he retired I realised that it was actually more economical to sub out the printing and framing to the experts and keep my shutter clicking, instead of spending hours in the darkroom.
Why have you chosen the particular type of photography you do?
Many years ago I decided to drop weddings as I figured that on a Saturday when most weddings took place, I could instead photograph five or six family groups. The work was easier and return per hour was more.
Most of my clients choose to be photographed outdoors but we still have an indoor studio.
Do you have any favourite shoots you've done? Or perhaps you want to share on one that was a disaster?
The great thing about being a pro photographer is that your camera gives you entry into places that would otherwise be shut to you. I have photographed the Hell's Angels in their Melbourne clubhouse, Ben Lexcen the designer of Australia II in his Sydney home, the Fernando family who own the Dilmah Tea brand in their home in Colombo, but mainly my clients are Mr. and Mrs. Average and kids.
Disasters? A family engaged me to do an urgent family portrait as the mother was dying with cancer. The lab ruined the films. It was not my fault but a re shoot was not possible and I don't think they ever forgave me.
Do you have any hints or tips you'd like to offer to budding photographers for your field?
Just because you like photography does not mean you can earn a living from it. 80% is marketing; getting bums on seats and then making portraits they like enough to part with their money for, plus all the other hidden things you need to do to run a business.
Please provide your website address so that I can encourage readers to visit your site.
www.tonyrawsonphotography.com.au
Thank you Tony and I encourage you, my readers, to visit Tony's site to see examples of his work. For those who live in Victoria, Australia, Tony is available for bookings.