A bit later than I'd originally intended but here are the posts for this month.  Please do visit each site and let the photographers know that you found them here at the Nature Blog Carnival.
From Stephen Vanderpool we have Fishy Faces at Monterey Bay Aquarium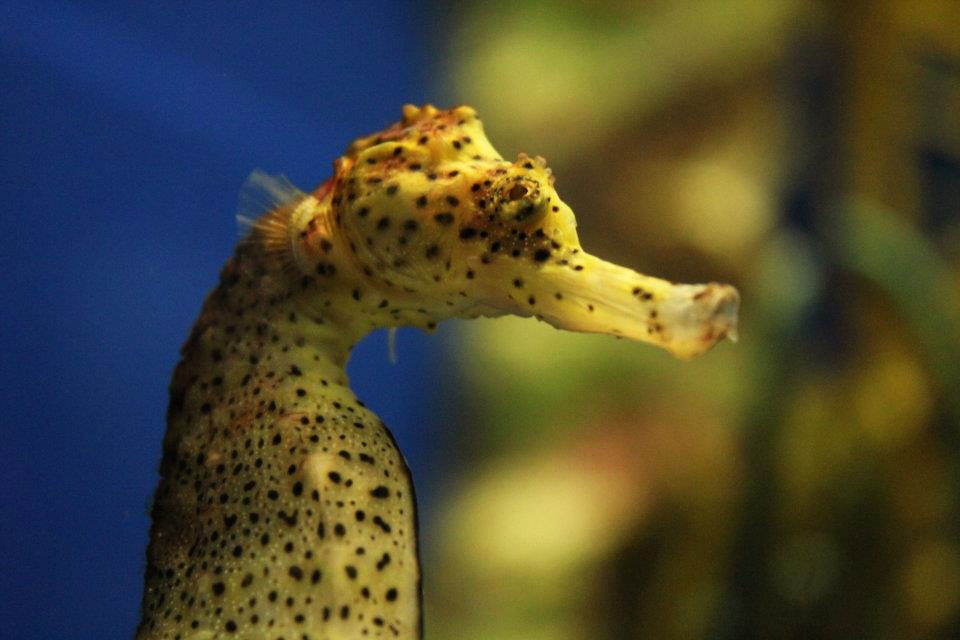 Boasting over 600 species of aquatic plants and animals, the Monterey Bay Aquarium is one of the nation's premier sea life showcases. If you're traveling to or through Monterey, make sure to set aside a few hours to join the penguins for lunch and take a stroll through the giant kelp forest. Here are just a few of the critters you'll encounter as you wend your way through the watery halls.
Yolanda presents Wordless Wednesday: 3/28/12 posted at Yoli Dreams.

Joan Knapp presents Trillium cuneatum (Little Sweet Betsy)
My own entry: The mushrooms are slowly starting to show up on our property – nothing like two years ago when we had a real lot of them. This one was a very large white one but is now aging. However, I didn't notice the bug on its stem till I had the photo on my computer.  I have no idea what it is.
Next month's blog carnival relates to Nature and Mothers so please feel free to submit your entry at http://blogcarnival.com/bc/cprof_15019.html.  The blog carnival will be posted after 7th May.