I made an amazing discovery yesterday! Who would have guessed I'd make such a discovery and get a shot of it too? It's true! I was at Birdsland Reserve yesterday morning, one of my favourite haunts for bird life and landscape views and I saw some ducks take off from the second lake. I've been trying to get some good BIF (bird in flight) shots of ducks for some time so this was the day! I had my camera and 500mm lens poised to take shots and panned as they flew up into the air and passed me. It wasn't till I got home that I made my discovery of the 4-winged duck. See for yourself!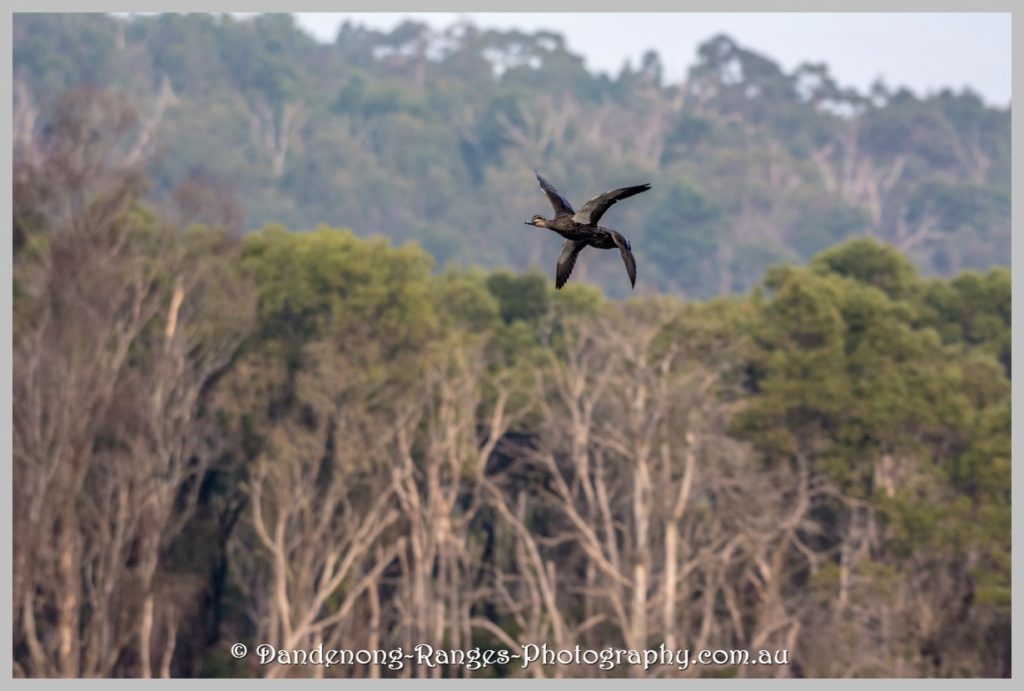 Excitement set in. I'd not seen or heard of one before and wondered if others had? I showed it to my husband (who also works at home) and we marvelled over this new discovery. I began wondering who I should contact, how I should expose this exciting image? I shared it on some Facebook groups I belong to and uploaded to my Flickr account. I shared it on my Instagram account for others to see.
Of course, when I looked at the other images I took, just a couple of clicks later the truth came out below. Two Australian Black Pacific Ducks that were flying in unison as they left the lake and flew past me towards the other lake beyond. Photography – it's all about timing and position.
Sigh, my excitement of my new discovery was short-lived and here was the explanation after all. Makes for a good story, though, doesn't it? 😉