Almost mid November – not long before Christmas now. I still have calendars available, both the Dandenong Ranges ones and the Birds of the Dandenong Ranges. I have one market left on Saturday 9th December, however it's possible my stocks will be low then – don't leave it too late!
Some interesting facts that you might not have known:
All photos in both calendars were taken in the month they're related to. That way, as you turn to each month, the image you see shows you what you could be seeing that very month.
I have listed markets of the Dandenong Ranges and other local events throughout the year. So, if you're local, you won't have to wonder when each market is on – it is listed there for you.
If the calendars are sent interstate or overseas, the recipients get to see a piece of the area in which you live and also what might be on near your home.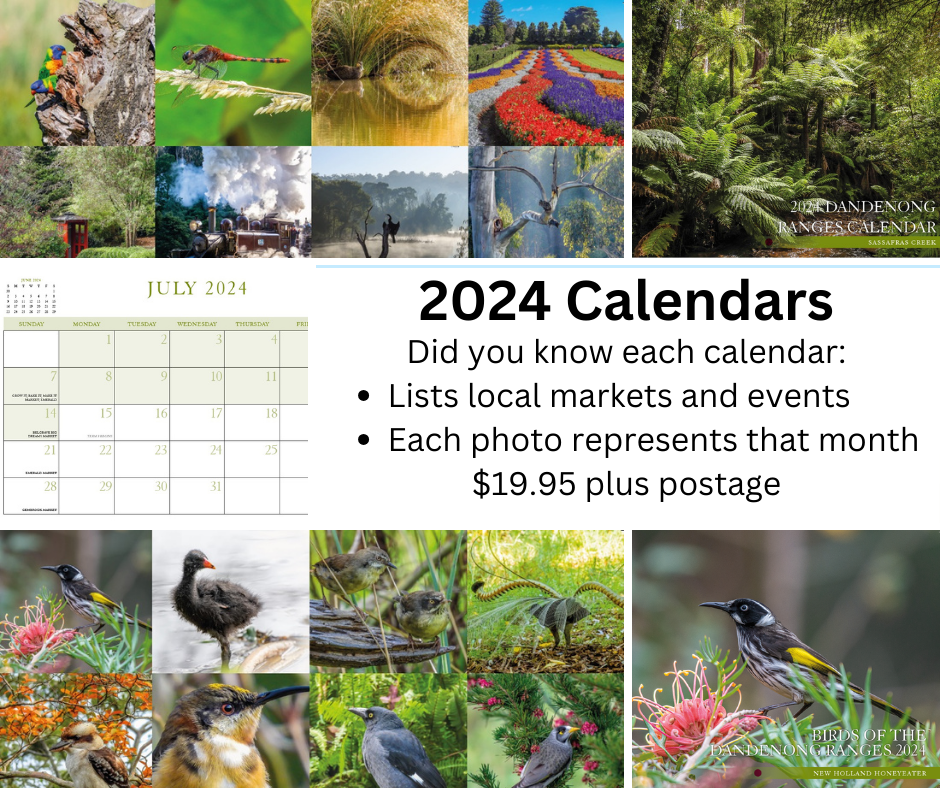 So, what's keeping you? Order yours today. They are $19.95 each plus postage. Or, if you are nearby, you can arrange to pick your copies up in Selby.
Dandenong Ranges Calendar here.
Birds of the Dandenong Ranges Calendar here.